---
---
Hand Painted Byzantine Ikons
By Julia Hayes
Julia Hayes is an ikonographer with a degree in Theology from the University of Athens. She is currently living in Athens.
Click here to go to Bridget's new web site.
Portfolio
Theotokos and Christ Set (9x11.5cm each)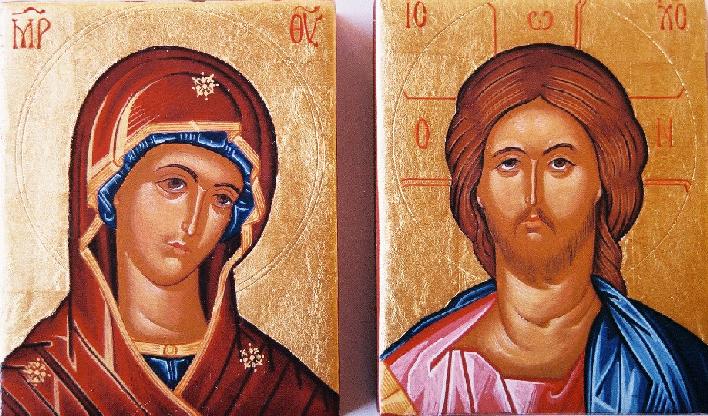 Korsunskaya Mother of God


(16x20 cm)
Kazan Mother of God (18x24 cm)
St Nicholas of Myra (12.5x15 cm)
St Paul the Apostle (16x20 cm)
St Seraphim of Sarov (9x11.5)
St Athanasios the Great (9x11.5 cm)
St Seraphim of Sarov (2) (20x25 cm)
For more information about ikons and ikonography
contact Julia
E-mail:
---
While you are here, why not visit some of our other pages?
[ Home | Index | Balkans | Literature | Church | Russia | Family | Contact ]
---
Maintained by
Julia Hayes
Created: 24 July 2003
Updated: 11 October 2013